Material, washing and maintenance
Our clothing is created according to original paintings by a Slovak artist, which are transferred in high resolution and printed on fabric. We can sew LEMINX clothing ordered for you from fabric.
We use quality printing, zippers and lining.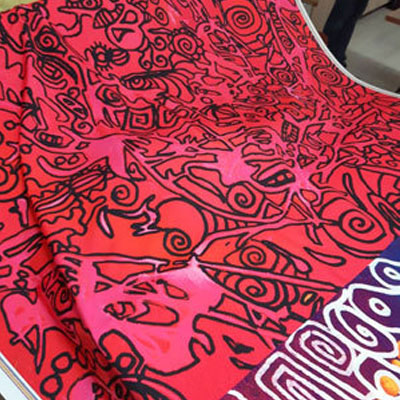 Softshell fabric is especially suitable for lovers of outdoor activities. The fabric is breathable, to some extent waterproof and protects against wind. Softshell is a functional material glued from several layers. This creates excellent thermal insulation and the fabric still remains comfortable and easy to wear. The reverse side of the winter softshell is made of a stronger warming material, usually fleece.
Fabric composition: 100% Polyester
Weight: 200g/m2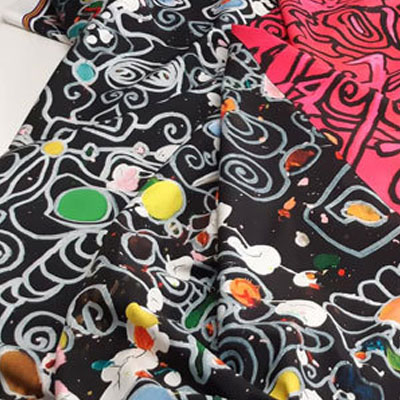 Polyester knits have the advantage of low shrinkage. Many of them do not need to be ironed after washing. They are perfect for formal dresses, falling pleated dresses, for petticoats under long dresses, for dance clothes.
Fabric composition: 82% Polyester 18% lycra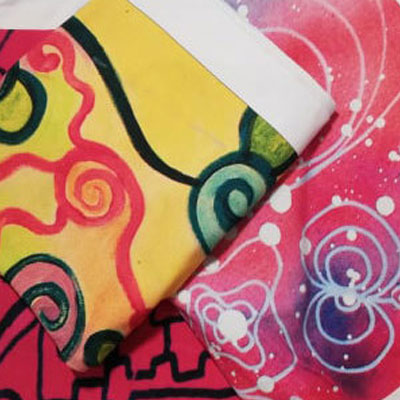 Organic BIO knit – exclusively non-genetically modified cotton is used for the production, which uses manure instead of synthetic fertilizers, instead of pesticides controlled by biological pests and also alternating cultivation to relax the soil.
Fabric Composition: 92% Cotton, 8% Lycra
Weight: 190g / m2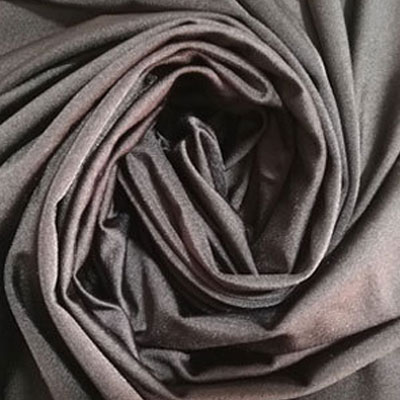 The knit is a light fine fabric thinner than sweatpants. The fabric is flexible, breathable, comfortable on the body, suitable for one-color clothes. Exceptional smoothness to the touch.
Fabric Composition: 92% cotton, 8% elastane
Weight: 100g / m2